ABOUT MARATHA MANDAL PHARMACY COLLEGE NIPANI
The Maratha Mandal's College of Pharmacy was established in the year 2017 in response to demand for well-prepared individuals in practical and theoretical pharmacy and interrelated subjects.
The academic responsibility of the College of Pharmacy is to nurture an environment of excellence in the pharmaceutical and biomedical sciences with appropriate concern for the communication and acquisition of new knowledge through sound teaching methods and the pursuit of new knowledge through research and study. The student is made aware of the importance of his attitudes, professional stature, and character which reflect those desirable attributes necessary to transmit the benefits of the student's educational experience to the public he/she serves.
Courses Offered – Diploma in Pharmacy (D.Pharm) , Bachelor in Pharmacy (B.Pharm), Direct admission to II year Bachelor in Pharmacy (B.Pharm), Master in Pharmacy (M.Pharm)
OUR VISION
To impart quality education and research in pharmacy and to impart pharmaceutical health care to individuals and societies.
OUR MISSION
The Maratha Mandal Pharmacy College Nipani (Rural) always assures the availability of adequate infrastructure and facilities to facilities education.
We provide excellent faculty and staff in various departments.
We assure the implementation of innovative teaching methodologies to support and improve our student's performance.
We take care to organize curricular, co-curricular, and extracurricular activities regularly.
Our faculty regularly undergo quality improvement programs to update their knowledge.
We aim for the holistic development of our students.
MARATHA MANDAL COLLEGE OF PHARMACY
Our aim is to ensure that our students emerge as winners intellectually, ethically, and professionally in the future. We have some of the finest and most sincere minds working for us. Dedication, sincerity, and continuing empathy of our teaching force get intellectually and emotionally translated into the increased success of our students and satisfaction to all parents.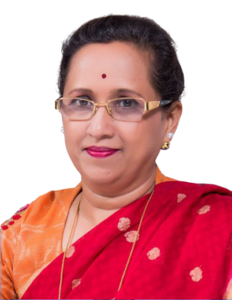 Smt. Rajeshree Halgekar
( President )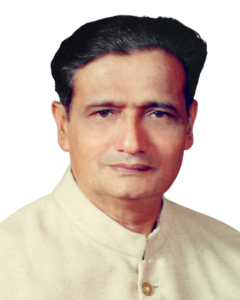 Late Shri Natajirao G, Halgekar
( Founder Chairman )
WHAT I SHOULD JOIN PHARMACY?
Best platform for business (Entrepreneurship)

Work directly with patient (C.P)

Wide varieties of career opportunities

Benefits from the demand for pharmacist

Important member of the Healthcare team

Job mobility stability & flexibility

Medicines are part & partial of the life-hence pharmacy profession is must & ever demanding.